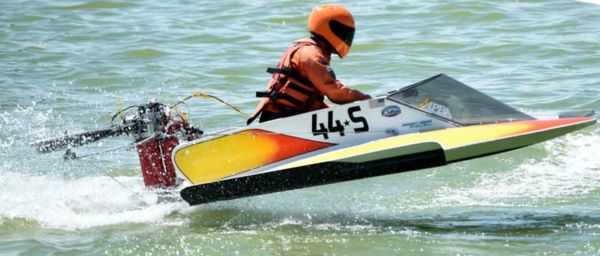 PRD Fireball 125
Now entering the third full season of racing for 2021!
Go racing with the hottest new class in APBA outboard based on the go-kart tested and developed 
PRD Fireball for APBA 125 Modified Hydroplane and Runabout! This powerhead has been adapted 
for use on the OMC 15 and Roskowski modified towers using your choice of readily available 11:17 
gearfeet including the VRP, Rossi or Kamato. The easy to start single cylinder electric start motor 
produces 26hp and is capable of speeds already over 56mph in APBA 125 Modified Runabout 
and 60mph in APBA 125 Modified Hydroplane classes!
Complete motors, individual powerheads and spare parts
available on-the-shelf from USA-based suppliers!