SOLD OUT - Junior Classes Engine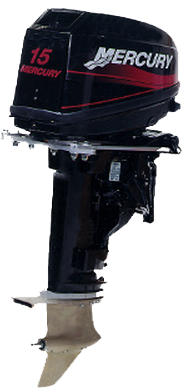 SOLD OUT - Junior Classes Engine
New Mercury 15hp 2-cycle engine converted for racing.
YOU MUST BE AN ACTIVE APBA MEMBER TO PURCHASE THIS MOTOR.  If you are not an active APBA member, your order will be voided.
This motor approved for APBA's A-Stock, AXS and Junior Classes racing.  Each motor comes with a gear case.  
If you would prefer to pick up the engine, please call 586-773-9700 to place your order.  
SHIPPING IS NOT INCLUDED.  YOU MUST ARRANGE SHIPPING AFTER THE SALE