2022 Lock Haven, PA - DVORA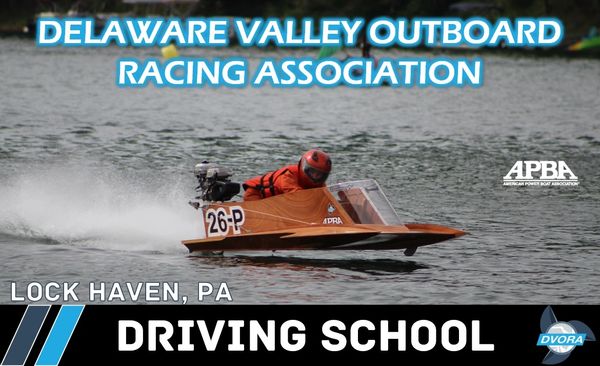 2022 Lock Haven, PA - DVORA
Winner of the 2019 American Power Boat Association BEST SITE Award!
Learn to race at the 50th Labor Day Weekend Regatta in Lock Haven, PA.  The Delaware Valley Outboard Racing Association is accepting students age 9-60 to learn how to drive a stock outboard race boat!  Each student will receive onshore instruction before hitting the water in a 300 Super Stock Hydro for the ride of a lifetime!

The club will provide all safety gear required for driving the boat.  Bring your enthusiasm and sense of adventure.  The class will be held September 2, 2022 from 8:30am-2:00pm.  Space is limited, sign up today!