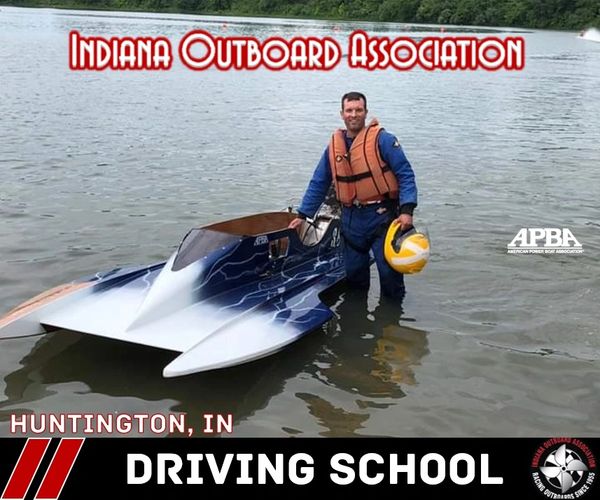 Huntington, IN - IOA
Along with many other local boat racing clubs, the IOA has begun hosting the APBA's driving school. Any willing participants can take a course that teaches the ins and outs of boat racing. In addition to the classroom portion, participants will be able to drive one of our outboard hydroplanes. Even kids as young as 9 years old can participate in our Junior Driver's Program where they will drive a restricted 15 horsepower hydroplane. If you are under 18 you will need parental consent to participate.
The IOA's Driver School will take place on the Friday of the Huntington, IN race, at the race site. The course costs $50 and will start at 10 a.m. The classroom course last from 10:00 to 11:30 p.m. where afterwards participants will be able to drive the boat of their choice from 12 p.m. to 4 p.m.
Participants will need to bring the following
-Closed toed wet shoes (No sandals or Crocs)
-Swimming Trunks
-Sunscreen
-A couple bottles of water
-Dry change of clothes for afterwards
Space is limited, sign up today!