APBA Mens Championship Ring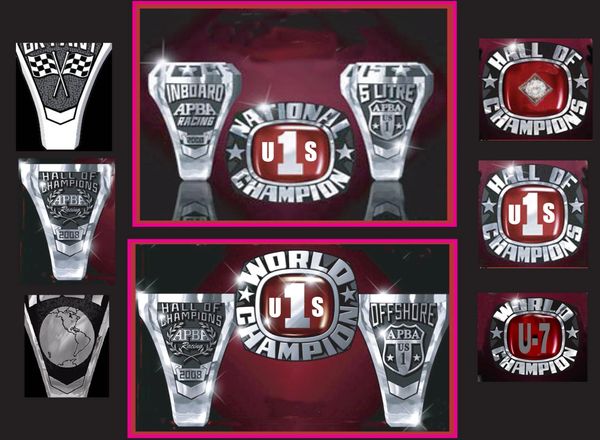 APBA Mens Championship Ring
Customize your very own APBA Championship ring from a number of different options. Choose everything from the Type and color of stone to the metal you'll have on your finger, all the way to fully customizable shanks.
Commemorate any championship (National Championship, World Championship or a Hall of Champions induction) from any year.
Once your ring is ordered a representative will call you to further discuss ring options.
Please allow 8-10 weeks for delivery.